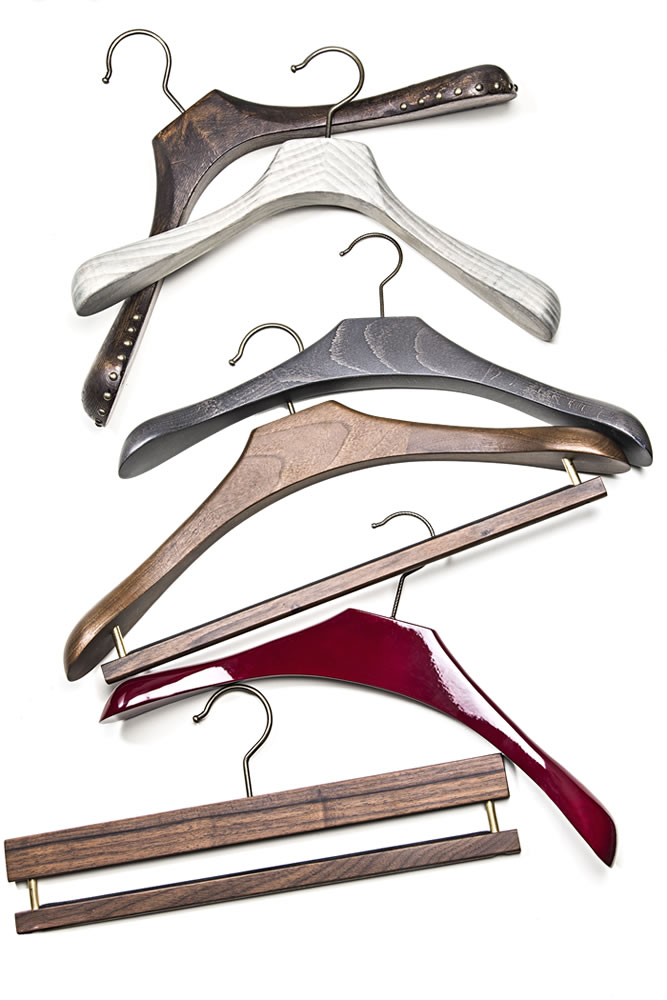 All our products are entirely "Made in Italy" and manufactured within our factory in Odolo, near Garda Lake.
The type of wood we usually use is the beech, very strong. Alternatively we can also work other types of wood such as pine, oak, hickory and other appropriate wood types in order.
In this section you will find our entire range of outerwear, shirts, skirts ,pants , underwear and for kids, and various accessories such as scarves door to door wardrobes sticks and ties. For each individual product can be matched different accessories like different types of bars or clips for pants , hooks and many other accessories for a complete configuration.
Regarding the painting, we can personalize the products with any color starting from the references in "Pantone", "RAL" and "NCS" or any type of finish or another color.
For the logo on our hangers we have different solutions as laser inscription or screen printing.